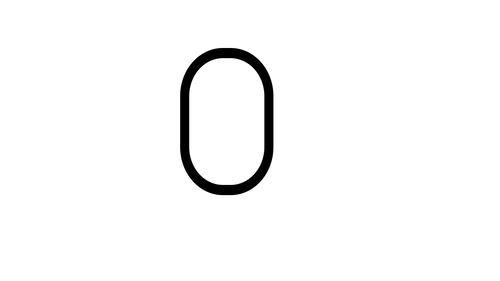 Drag and Drop (it like it's hot)

Drag and drop 3 friends into the surprisingly spacious Hyundai i10 and win a roadtrip for four to the Ardennes. A digital first activation proving the i10's spaciousness.

---
Messages From Mars

Mars temporarily removed its logo from their bars. Consumers could buy a black bar including a sticker-set with the alphabet in Mars typography, including punctuation marks. This way the bar could be personalized and given to friends, colleagues and family.

Gold Design Lion Cannes
Gold Epica Awards – Package Design
Silver at the ADCN – Packaging
Bronze Eurobest – Package design
Dutch Design Award – Best Packaging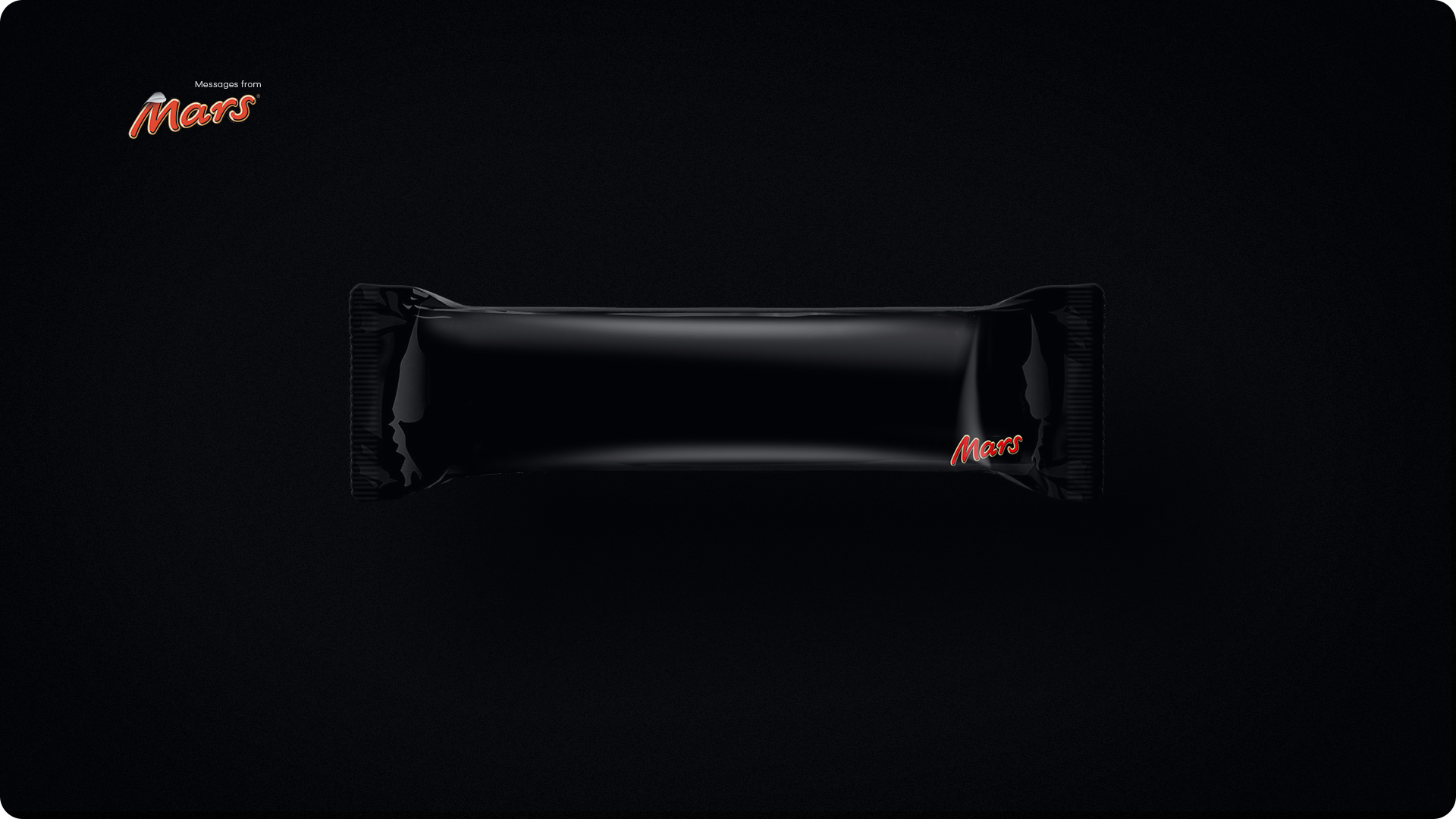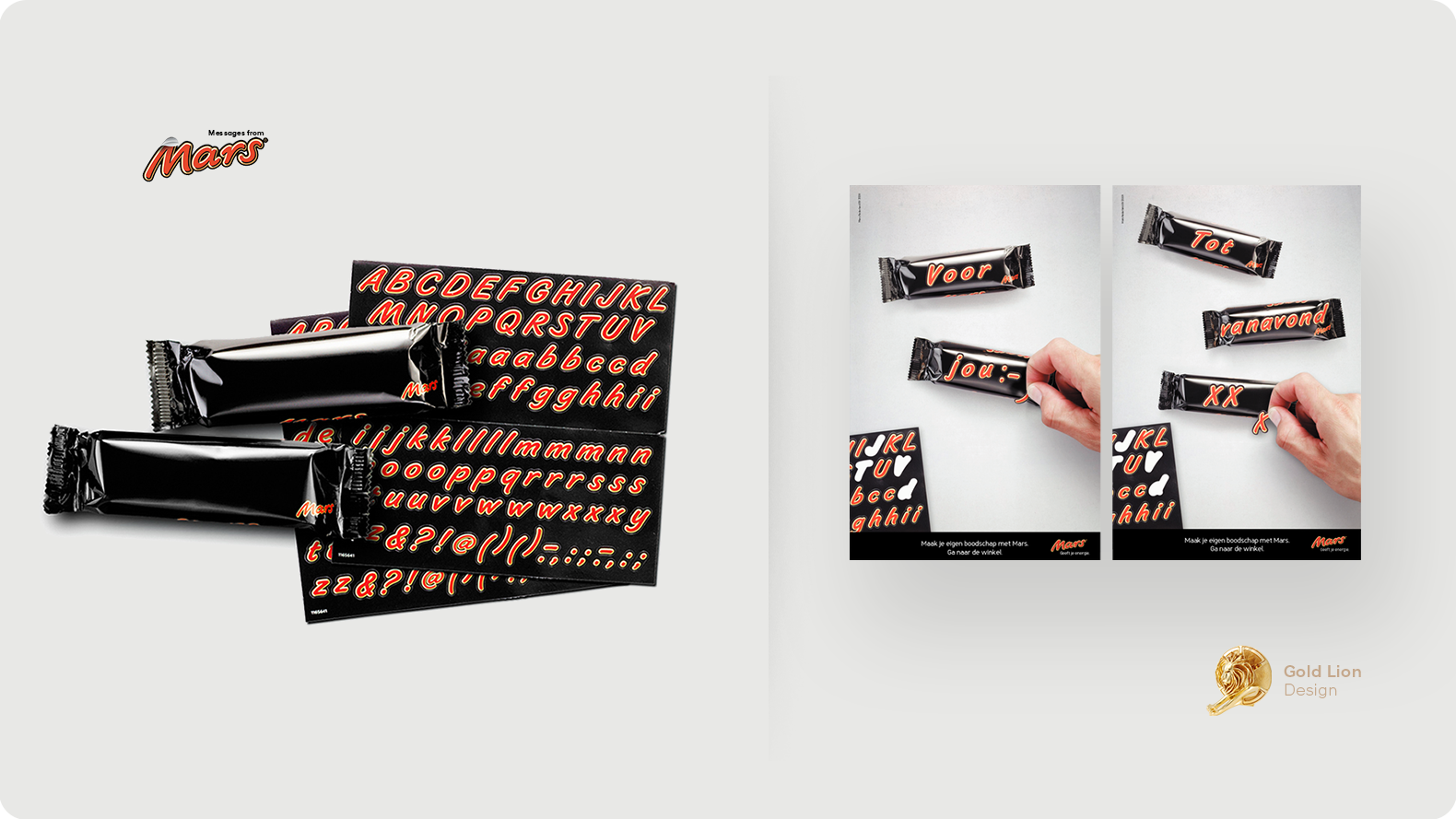 ---
Show your scroll skills with 'The Scroll Down'
Simpel uses fingers as characters for their campaigns. In this mobile game you use your own finger to catch the cash. Show your fast scrolling/swiping skills and get a chance to win €100 every day for two weeks.

---
The kitchen that works for you.

Every person is different. So is every kitchen. A big family needs a lot of storage place. And say you're Michael Jordan, you'll save your back by choosing a high countertop. With a special 'Kitchen Casting' we found kitchens that didn't work and transformed them into kitchens that work. Watch the full commercials here.

---
How to generate 32.000 clicks in one day!
The Toyota Verso-S is the best value for money. Therefore it is probably the most Dutch Toyota ever! On Marktplaats, probably the most Dutch website ever, Toyota gave away free extra exposure for your classifieds to stand out. Sellers could place their ad in the trunk of the spacious Toyota Verso-S and it was displayed on the homepage of Marktplaats.nl for free. This one day campaign generated 32.000 clicks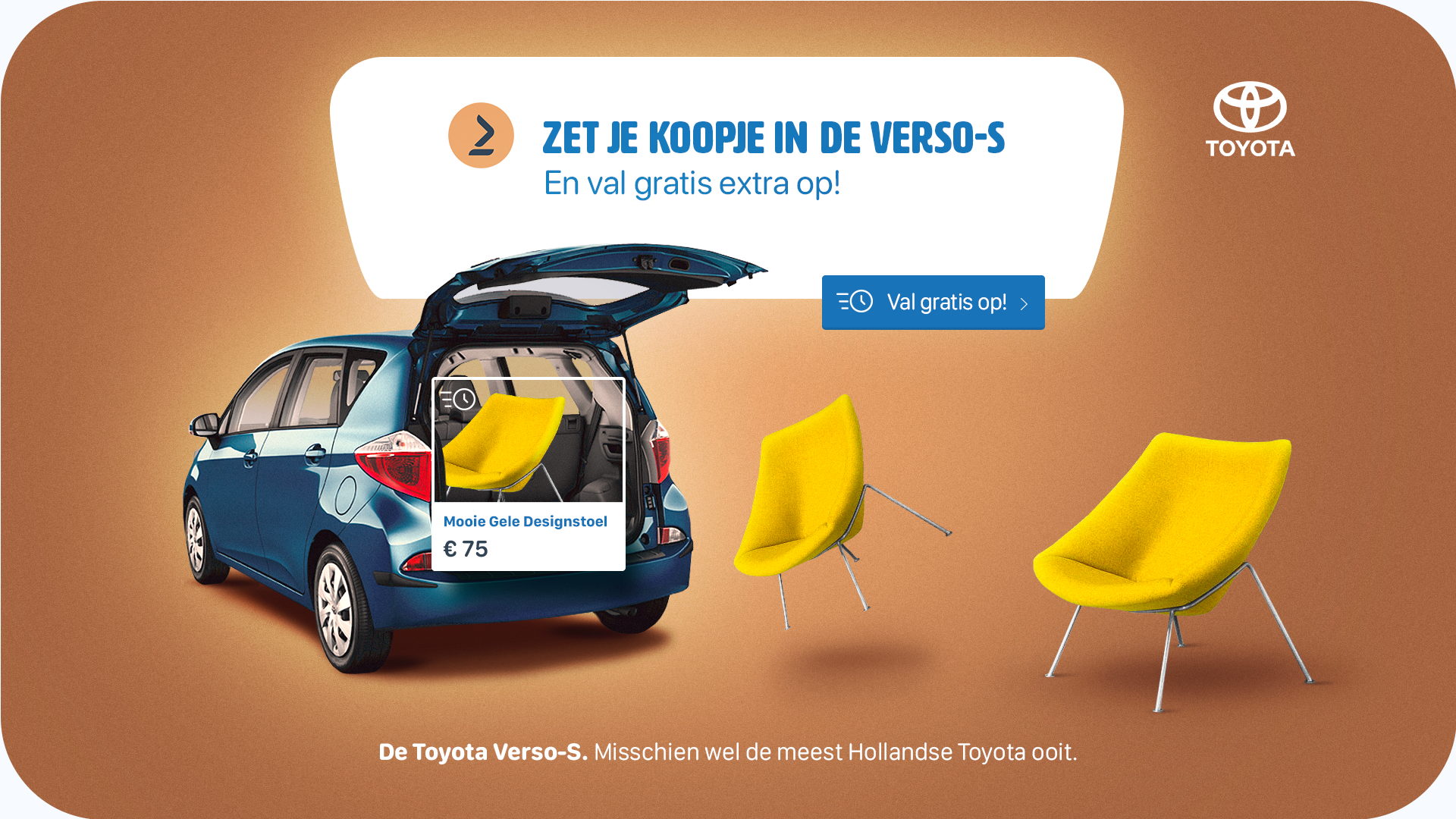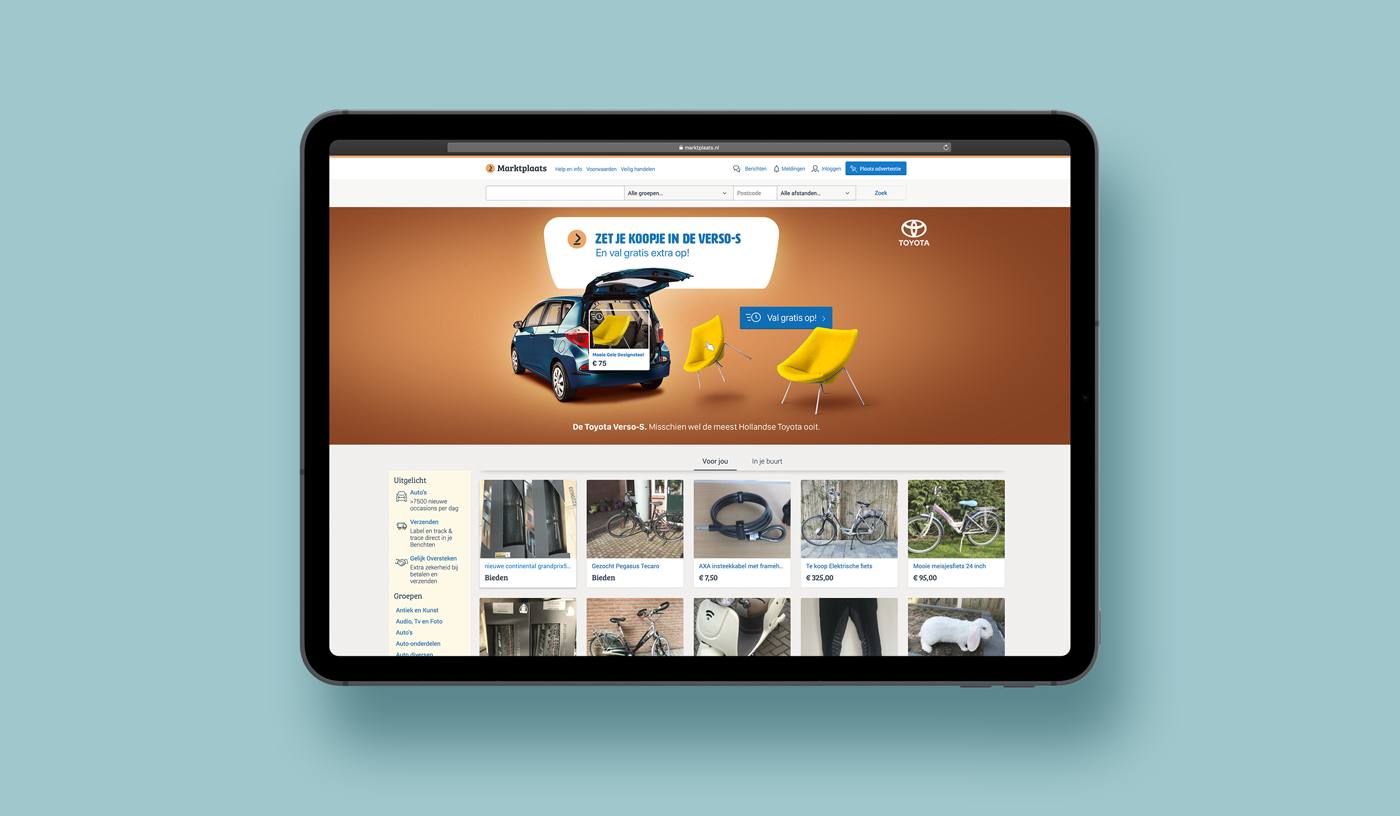 ---
Douwe Egberts X LinkedIn – Coffee Facts
Douwe Egberts is the authority in the field of coffee at work for centuries. We chose to use D.E's knowledge to convince DMU's of the importance of good coffee at work. We brought a wide variety of fun and interesting facts to life through attractive animations and a unique digital coffee table book full of valuable insights. Read time: 2 cups of coffee.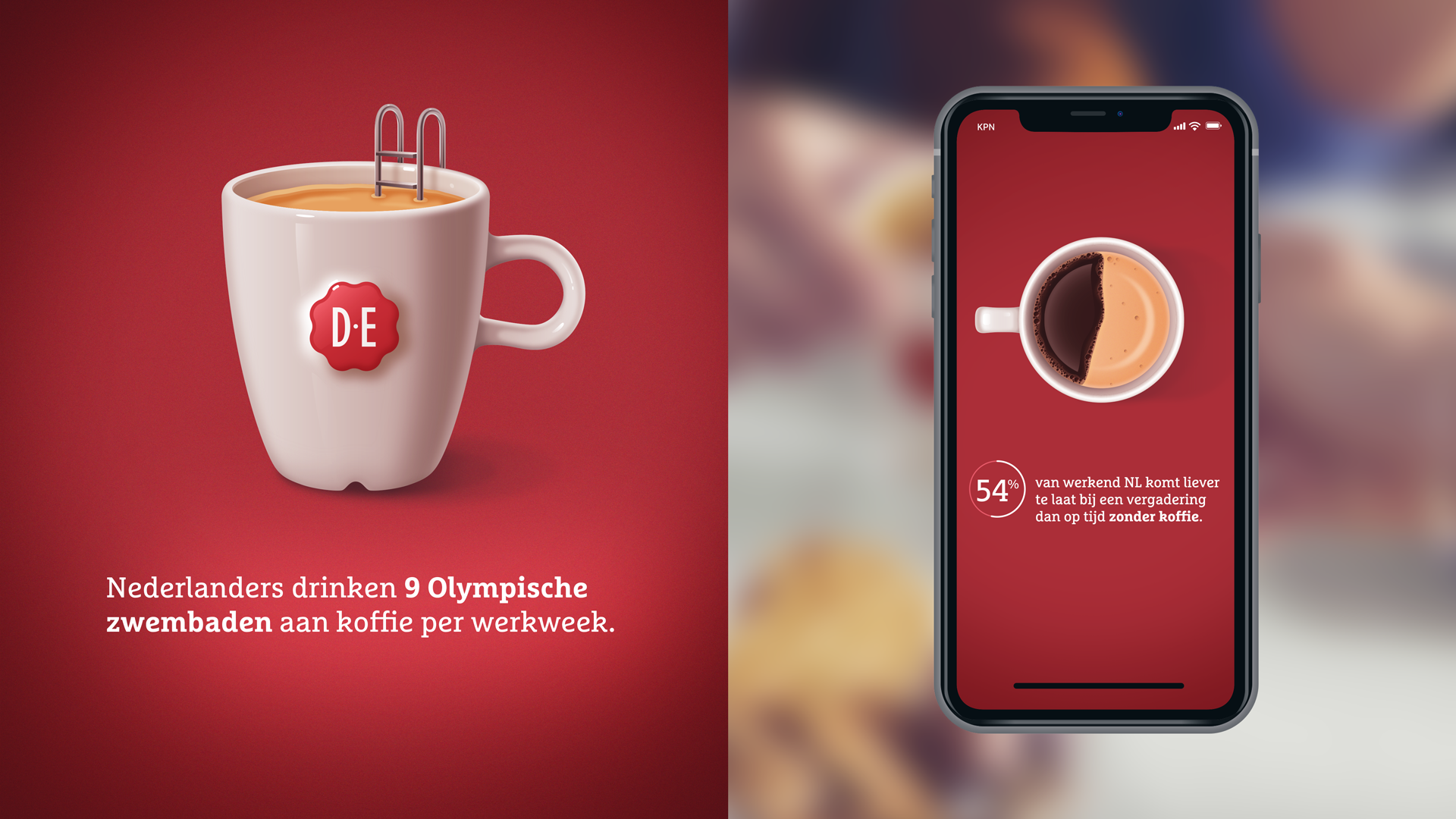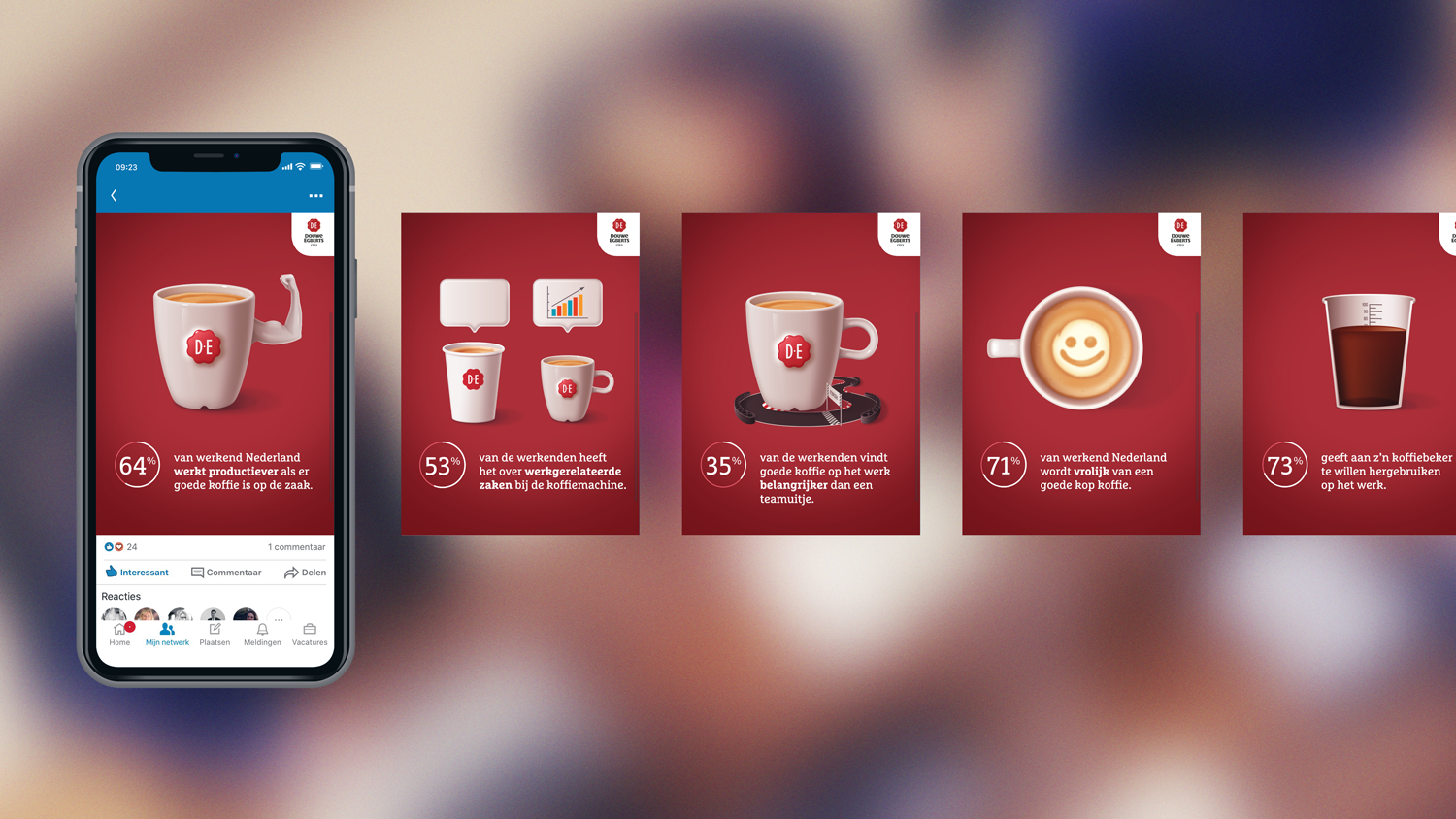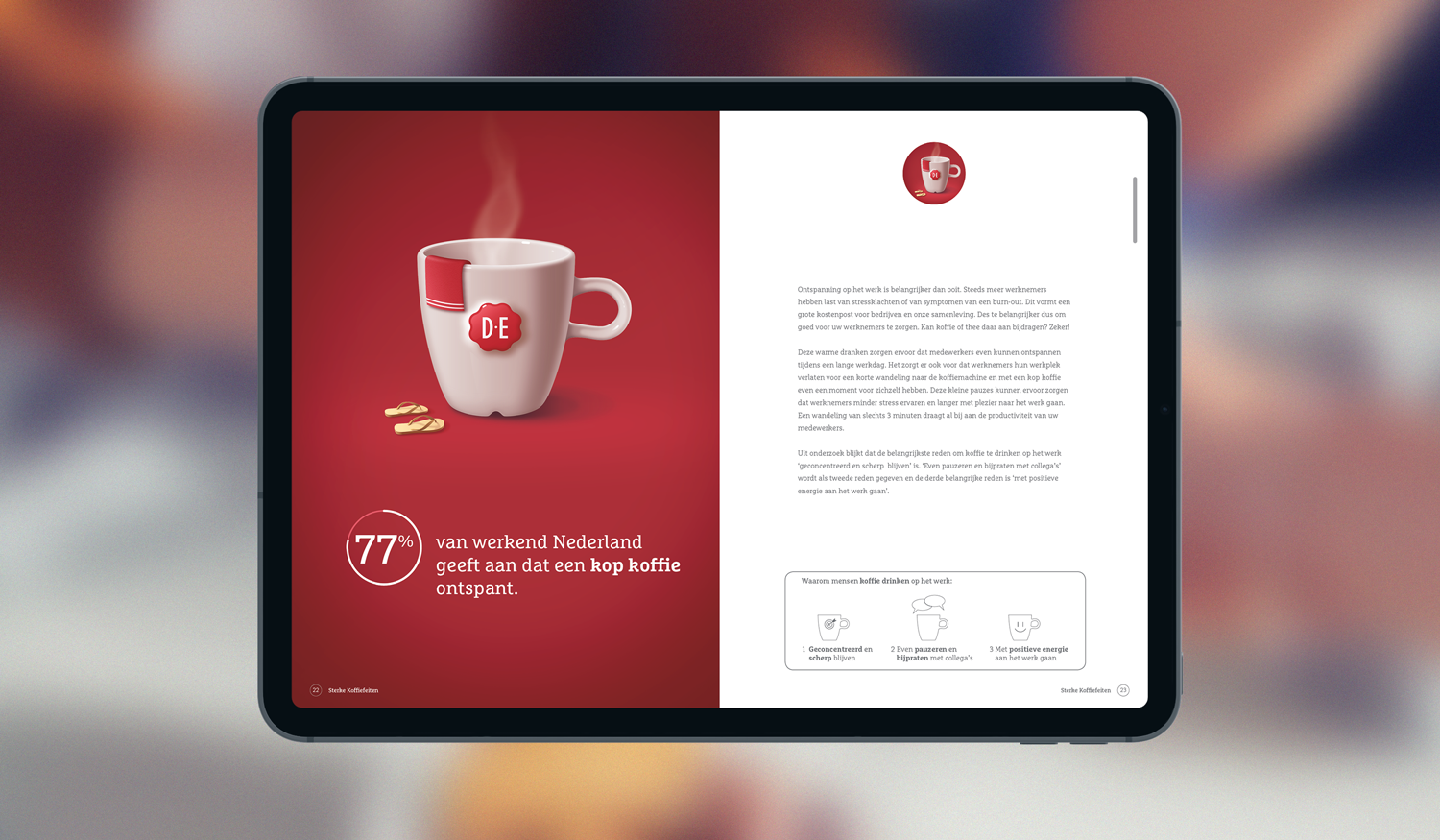 ---
Aygo Swipe
To lease the Toyota Aygo you'll only have to pay €129 per month. So start configuring the Aygo that fits your style and shop it!
---
VVN / Veilig Uit en Thuis
Together with Veilig Verkeer Nederland (VVN) and Toyota we launched the campaign 'Veilig Uit & Thuis'. A 360 campaign that gave attention to safe travel from and to sportclubs. Parents got useful tips and young sport teams could design their own safe team auto online and win it for their club. Even the Dutch news channel for kids 'het Jeugdjournaal' payed attention to this important campaign for young and old.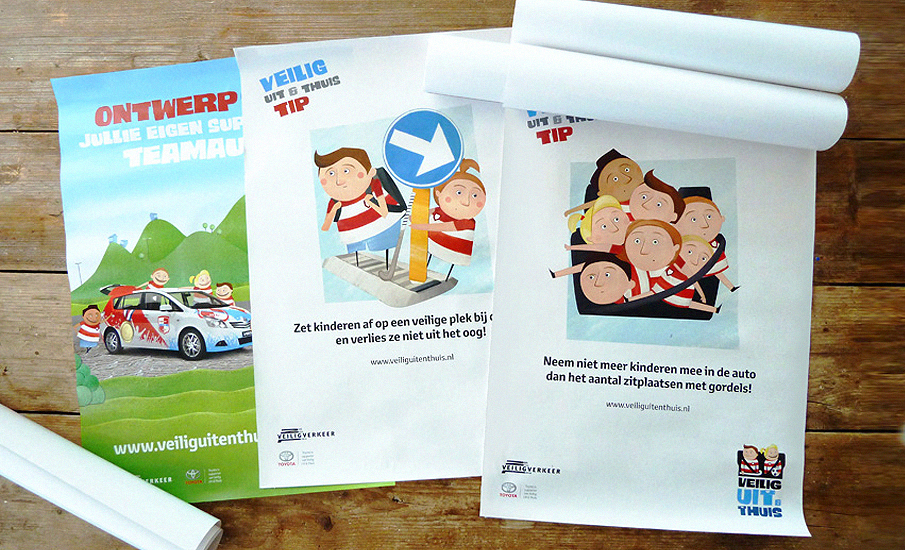 ---
Koopmans – Open House Day
Not too long ago it was quite tough to sell your house. Some house owners have had their house for sale for months or even years. A classic trick to help sell your house is baking an apple pie and fill your home with it's lovely smell. With this in mind we tracked down tough selling house owners on Funda.nl and helped them a bit by hanging Koopmans apple pie mixes on their front doors with good luck wishes the day before the national NVM Open House Day.